Healthier Teeth – Healthier You
Dental excellence with your family's health at heart
NEW!
In-House Dental Plans
Learn about the new Peninsula Family Dentistry Membership Plan
Preventive dentistry with your family's health at heart
Restore your smile with dental implants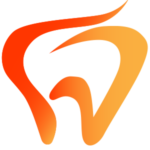 A Gig Harbor family dentist who takes your loved ones' health to heart
We offer compassionate, expert dental care for the entire family—children, teens, and adults. It's our desire to help each person achieve optimal dental health, which, in turn, can positively impact their overall health.
Learn more about our care. From preventive teeth cleaning exams to teeth whitening, fillings, crowns, bridges, or dental implants, we always care for you using a gentle touch. Welcome to your new Gig Harbor family dentist—Peninsula Family Dentistry.
My first visit today. I was so impressed! Dr Duffy was kind and informative. He and his staff made me feel very comfortable there. They are incredible! I have found my forever dentist office! Highly recommended!!