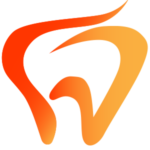 Periodontal Disease in Gig Harbor, WA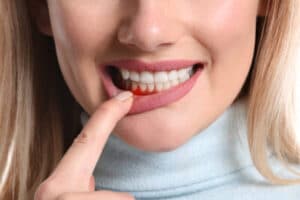 Did you know that 43 percent of American adults ages 30 and older have gum disease, also known as periodontal disease? If Dr. Duffy or another dental professional has diagnosed you with gum or periodontal disease, you may have questions about what this means. We are Gig Harbor, periodontal disease professionals. At Peninsula Family Dentistry, we have answers and can treat periodontal disease at our state-of-the-art dental facility in Gig Harbor, Washington.
Periodontal Disease Begins With Gingivitis
Periodontal disease is a progressive condition that begins with an infection of the gums called "gingivitis." It is caused by the buildup of bacteria in the plaque on your teeth. Gingivitis is characterized by:
Bleeding gums (especially when you clean your teeth)
Swollen gums
Painful gums
Persistent bad breath
Gingivitis can be caused by:
Poor oral hygiene (brushing and flossing habits)
Lack of professional dental cleanings and care
Smoking
Hormonal changes
Some prescription medications
Poor nutrition
Family history of gum disease
Some systemic conditions, including diabetes and leukemia
Misaligned teeth can also be a factor, as this can make your teeth more challenging to clean.
How Can I Avoid Periodontal Disease?
There are three key steps you can take to reduce the chance that you will develop gum disease. These are:
Cleaning your teeth properly: brush twice a day, for two minutes using toothpaste with fluoride, then floss your teeth. A. Dr. Duffy may also suggest a fluoride mouthwash or rinse, as well.
Stopping smoking or using tobacco products: smoking can aggravate dental problems and gum disease. It can also compromise your immune system, making you more susceptible to gum infections.
Visiting us regularly: the American Dental Association (ADA) recommends two regular dental checkups per year, although Dr. Duffy may recommend more frequent cleanings for you. By staying up-to-date on your routine checkups, Dr. Duffy can help you maximize your oral health and spot potential gum problems before they arise.
What is Periodontitis?
If left untreated, gingivitis will likely progress into a more severe condition called periodontitis. Periodontitis is relatively easy to manage with regular dental cleaning exams, but if left undetected, it can ultimately affect the bones, gums, joints, and muscles surrounding your teeth. Treating periodontal disease is essential. Most patients who stay on top of their condition manage it successfully. It is now believed that genetics can encourage the development of periodontal disease, making careful management and surveillance even more important.
Symptoms of Periodontitis
Symptoms of gingivitis and periodontitis may be similar but will become more severe as the disease progresses. They can include:
Red, swollen, or bleeding gums
Receding gums
Continual bad breath, despite breath care
Loose or painfully sensitive teeth
Pain when chewing
Bone or tooth loss
If left untreated, gum disease can progress into possible systemic disorders such as cardiovascular disease, osteoporosis, respiratory issues, and chronic kidney disease.
How is Periodontal Disease Managed?
Early stages of gum disease are curable. Even while certain more severe phases of gum disease, such as periodontitis, cannot always be totally cured, we can help you manage the problem. It is critical to seek treatment as soon as possible to improve your dental health and general well-being, regardless of the stage of gum disease you are experiencing.
Gingivitis, a form of early gum disease, is frequently reversible with proper oral care and routine professional cleanings. Periodontitis, a more severe form of gum disease, may need further therapy, such as professional deep cleanings at our dental office, medication, or surgery.
What is "Deep Dental Cleaning?"
Deep dental cleaning is sometimes required to expertly eliminate tartar from underneath the gum line. Over time, tartar, a hard deposit, can accumulate on teeth. Gum disease can develop from tartar if it is not treated.
During a deep cleaning, the dentist or dental hygienist will use specialized tools to remove tartar delicately from the teeth and roots. Learn more about periodontal care here.
Gig Harbor Periodontal Disease Therapy
If you are experiencing any symptoms of gingivitis or periodontitis, we can help! At Peninsula Family Dentistry, we can help you eliminate, maintain, and even prevent gum disease. Together we can help you restore your beautiful smile!
To schedule your appointment, call us at (253) 525-5186 today or use our Request an Appointment form.