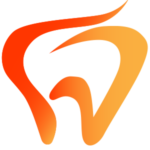 The practice of preventive dentistry is a combination of procedures and education based on how to best protect your teeth against dental problems and decay. For our patients here in Gig Harbor, Washington, and other surrounding areas, we provide professional, individualized preventive dentistry for all ages.
Although most preventive dental measures take place at your home every day, there are also additional preventive treatments that we offer. Below we have stated some of the best ways to prevent cavities in addition to your at-home oral health care habits. 
Professional Cleanings & Exams
We encourage our patients to come in twice a year–or more often as directed–to get a regular check-up and cleaning. During your appointment, we use deep cleansing toothpaste and dental instruments to thoroughly clean your teeth and remove tartar. After your cleaning, Dr. Duffy will examine the health of your teeth and gums and look for any signs of decay (cavities) or gum disease.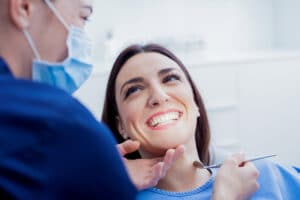 Another important aspect of your hygiene appointment is an oral cancer exam. While examining your teeth and gums, Dr. Duffy will also check your mouth, tongue, and tissues around it, as well as your tonsils if present. Your oral health is intertwined with your overall health and early detection saves lives.
With regular appointments, we can help you stay on top of your teeth and catch any small problems before they get bigger.
Sealants
A dental sealant helps to seal off any deep pits and fissures in the back molars to stop any food and bacteria from getting trapped. It is common, without sealants, for cavities to start in these places because they can be hard to clean thoroughly at home. 
The sealant is a liquid that is placed into the top surfaces of the teeth and then hardened with a dental curing light. Once hardened, the sealant is smooth and helps deflect food.
Although sealants are most commonly placed for children, they may be recommended for patients of any age.  Dr. Duffy is happy to discuss the pros and cons of sealants with you.
Fluoride Varnish
Fluoride is a natural mineral that can be found in water and other substances. This mineral can help strengthen the enamel and fight against decay. The fluoride varnish we offer also contains a form of calcium phosphate that the teeth can use and enhances your saliva's natural ability to rebuild enamel. It is painted onto the patient's teeth after the cleaning and is left on the teeth for absorption. Getting a fluoride treatment every time you come into the office will greatly help protect your teeth and existing restorations.
Mouthguards
We offer custom athletic mouthguards and night guards for any patient who would find it beneficial. Athletic mouthguards are used to protect your teeth from experiencing severe damage due to physical trauma.  Night guards help protect your teeth against damage caused by grinding your teeth at night, and when properly designed can help alleviate TMJ pain. Learn more here. (link to Mouth Guard section)
Take Care of your Smile!
At Peninsula Family Dentistry, we do our best to help you achieve and maintain your best oral health. Using preventive treatments and measures and making sure to brush and floss twice a day, will help protect your teeth. If you are in the Gig Harbor, Washington area, give us a call at (253) 525-5186 or stop by our office at 4700 Pt. Fosdick building.