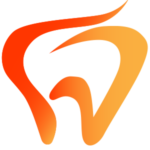 Partial Dentures in Gig Harbor, WA
Over time, your dental health may change, creating problems with your teeth and gums. This is especially true as we age or if you have experienced an injury. Even if you take excellent care of your teeth, your mouth is still susceptible to changes due to aging and past damage, heredity, or everyday life's wear and tear. Though less frequent than it used to be, it is not uncommon for aging adults to experience tooth loss or decay, resulting in the need for restorative care to solve your problem. The good news is that you need not endure missing teeth or dentures that are uncomfortable. Thomas Duffy, DDS, is known for his precision and gentle care when it comes to providing our patients with partial dentures in Gig Harbor, Washington. A partial denture offers many benefits and can be an affordable, comfortable option for your oral health.
At Peninsula Family Dentistry, we believe that a healthy, beautiful smile is the cornerstone of your confidence and well-being. That is why we offer many dental services to meet our patients' every need. Whether you need restorative dentistry in Gig Harbor, Washington, or if you live in Port Orchard or South Kitsap County and need to repair broken or missing teeth, we are here for you! While it can be said that we offer cosmetic dentistry, really every procedure we do in family dentistry, from simple fillings to reconstructions, is designed to enhance the appearance of your teeth in a healthful manner for each of your family member's routine care. The filling of a visible cavity, a new bridge, or a new or repaired porcelain crown will enhance your smile cosmetically while solving your dental problems in the healthiest way possible. We have you covered, so why wait? Schedule an appointment with us today, and let us help you achieve the smile of your dreams.
What Are Partial Dentures?
At Peninsula Family Dentistry, Dr. Duffy and our experienced team of skilled professionals are dedicated to providing the highest quality dental care available! Unlike full-mouth dentures, partial dentures fill in gaps or replace missing teeth around remaining teeth that are healthy enough to keep, enabling you to enjoy your favorite foods, speak clearly and confidently, and experience improved oral health. With the support of our experienced staff, you can achieve a brighter, healthier smile and enjoy greater overall well-being.
Efficient: One of the main benefits of partial dentures is that they replace all missing teeth (top or bottom) at once. They blend in and match the shape and color of your existing teeth. You should be able to eat comfortably, smile confidently, and speak clearly with partial dentures.
Affordable: Compared to implant-supported dentures, partial dentures are much more affordable and can be an excellent alternative to dental implants and other options. You might not have to break the bank to get your desired smile. Partial dentures will provide you with an affordable solution to missing teeth. We even offer a dental membership plan that will provide discounted care to help you manage costs if you don't have dental insurance.
Prevent Further Tooth Loss: By filling the gaps left by missing teeth and providing a healthy surface for chewing, partial dentures can help prevent the surrounding teeth from shifting in your mouth. Partial dentures can help prevent further tooth loss and help maintain the integrity of the overall structure of your teeth, jaws, and even your smile. As always, we encourage you to take good care of the remaining teeth the partial denture is supported by, as they are critical for a good, long-term fit.
Easy Maintenance: Partial dentures are quite easy to maintain because they are removable. You can clean them nightly with a soft brush and a dab of toothpaste and water solution. You can also soak them overnight in a denture cleaner to keep them fresh and bacteria-free. Additionally, you will want to brush and floss your natural teeth twice a day and maintain good eating habits.
Comfortable Fit: Partial dentures should fit comfortably in your mouth. They will help prevent irritation and sore spots that ill-fitting dentures will cause. Dr. Duffy will pursue the proper fit for you, which will feel comfortable and enhance your oral health and your confidence! 
Partial Dentures in Gig Harbor, WA
Partial dentures can be life-changing for those struggling with missing teeth or ill-fitting dentures. They will look and feel natural and are more affordable, easy to maintain, and prevent further tooth loss. Once Dr. Duffy and his team create your custom partial dentures, we think you will feel much better, and your teeth and gums will be healthier too!
If you are interested in partial dentures or would like to explore other restorative options, we invite you to Request an Appointment with Dr. Duffy to learn more. Peninsula Family Dentistry's commitment to serving Gig Harbor, Key Peninsula, Port Orchard, and South Kitsap, Washington's beautiful communities, is at the core of everything we do. Our skilled and compassionate professionals are dedicated to providing top-notch dental care to you and your entire family!