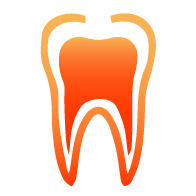 Do You Need a Tooth Extraction in Gig Harbor, WA?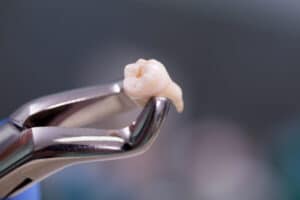 The thought of losing a tooth can be worrisome because we want our teeth to last for a lifetime. However, it's not always something we can control, and if a tooth has become compromised in a way that's affecting your health, it's important that action is taken to restore or remove it.
Wisdom Teeth and other Tooth Extractions in Gig Harbor
More than 70 percent of teens and young adults have or will have their wisdom teeth removed. Wisdom teeth tend to overcrowd the mouth, affecting the health and alignment of other teeth. They can also be impacted below the skin, becoming painful or infected .
Having your wisdom teeth "pulled" is not the only reason why you might need a tooth extraction.
Excessive tooth decay or gum disease can destroy your teeth and cause serious pain and infection. If a tooth is decayed beyond repair, then it will risk infection if it's not removed soon. Additionally, crowding of your teeth can be problematic. When a person's mouth is the smaller side, he or she may be unable to have as many teeth in place as nature provided. Dr. Duffy will work with you to do what's necessary to ensure the health of your teeth remains the best it can be for form, function and comfort.
Before, during and after
Whether it is an emergency or a planned appointment, Dr. Duffy is adept and gentle at performing tooth extractions in Gig Harbor. Depending upon the complexity of your needs, he will remove your tooth or he may refer you to an oral surgeon.
At Peninsula Family Dentistry, local and conscious sedation anesthesia options are available. Patients who see an oral surgeon may have other options as well.
Before your procedure, our team will take images of and examine your affected teeth, jaw and surrounding tissues. From there, we will create a plan to help you. Dr. Duffy will talk with you about what to expect and any options you may have. He will also review your medications, if necessary and address any questions or concerns you have. Dr. Duffy will also explain what to expect following the extraction.
At your extraction appointment, Dr. Duffy and our team will make sure you are comfortable and will be pain-free and relaxed.  Headphones are welcome and we offer music and movies, as well as conscious sedation options. We will numb the area around the tooth so you'll only feel the pressure of the tooth being removed, rather than pain.
If you have any concerns or anxiety about your upcoming extraction, it is normal. But please talk to us about it! Our goal is to help you feel comfortable throughout your entire appointment.
Once finished, we will review your home care instructions and schedule your follow-up appointment to ensure you are healing well.
If Dr. Duffy believes you should see an oral surgeon, he will be happy to help you find the specialist who can best meet your needs. Either way, we will look forward to seeing you with your procedure in the rearview mirror!
If you think you may need a tooth extraction in Gig Harbor, WA, call our office today to schedule an appointment.