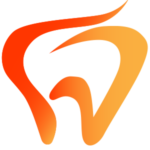 Periodontal Care in Gig Harbor, WA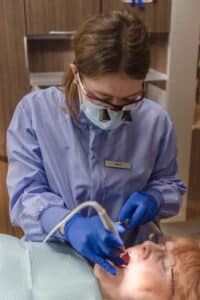 Our tagline at Peninsula Family Dentistry is "Healthier Teeth–Healthier You." This statement reflects our commitment to helping you manage your dental health every day. If you have gum disease, including periodontal disease, managing your condition will help you maintain, if not improve, your overall health. One appointment and you'll know our team is committed to providing top-notch periodontal care in Gig Harbor, WA.
Did you know that gum disease is the main reason adults lose their teeth? Dr. Duffy and our experienced dental hygienists are continually on the lookout for signs of gum disease in our patients. At your dental hygiene appointment, we will review your oral health, and should we find early or later-stage gum disease; we will have your periodontal care begin right away.
What is Periodontal Care?
Our "perio" patients receive a higher level of care and disease management as soon as we see signs of disease. And our patients do very well with their periodontal care, so there is no reason to panic. We specialize in "taking away the worry."
Your In-Office Care
You will visit our dental office for three to four dental hygiene appointments annually, including an oral exam, oral cancer check, and X-rays. We use ultrasonic scaling technology in addition to gentle but refined manual instruments to remove the buildup of plaque and tartar on your teeth.
One of these appointments also includes an annual comprehensive periodontal evaluation. Our team will evaluate your teeth, gums, plaque, bite, bone structure, and risk factors to determine the state of your periodontal health. Plus, Dr. Duffy is always willing to take the time to answer any questions about your condition.
"Deep Dental Cleaning" to Treat Periodontal Disease
Dr. Duffy may recommend that you have a procedure called a "deep dental cleaning." Deep cleaning often includes scaling and root planing, where we clean the teeth below the gum line and smooth the tooth roots–by removing the calculus or buildup of tartar. This makes them less susceptible to problems. In more severe periodontal disease cases, this bacteria and buildup can cause deeper pockets around the teeth that are extremely difficult to clean adequately at home. We can lessen these pockets and remove the damaging buildup on your teeth to help you contain the disease and avoid it in the future. This procedure is usually performed with 'novocaine' so that you stay comfortable and pain-free throughout. It is usually divided into two sessions.
How to Practice Proper Periodontal Care at Home
Conscientious home care is critical to the successful management of periodontal disease. A good oral hygiene routine should include:
Flossing your teeth daily to help remove plaque buildup from the in-between surfaces of the teeth; a Waterpik-style water cleaner is especially effective for keeping deeper gum pockets healthy.
Brushing effectively twice daily for two minutes each time with a soft-bristled brush, using a fluoride toothpaste
Replacing your toothbrush every 1-4 months or as soon as the bristles start to splay.
Not smoking or using tobacco products.
Eating a healthy diet and drinking plenty of water; a 2022 study from the University of Washington linked increased Vitamin C intake with better gum healing.
Making your scheduled hygiene appointments a priority
Options for Brushing and Flossing
Properly cleaning your teeth means cleaning every surface of each tooth. Good oral hygiene includes flossing or using a dental pick to get into the cracks between your teeth that your toothbrush can't reach. With good technique, you can brush your teeth with an old-fashioned toothbrush. You may find using an electric toothbrush, a WaterPik®, or a similar product easier. These tools take the effort out of brushing and allow you to focus on positioning the head or water stream more effectively.
Our experienced dental hygienists are happy to discuss which techniques and dental cleaning aids will help you keep your gums and teeth as healthy as possible.
Gig Harbor Periodontal Care
Periodontal disease can have profound implications, such as bone or tooth loss, and contribute significantly to systemic conditions like cardiovascular disease, respiratory issues, and chronic kidney disease when left untreated. We want to help you avoid these issues.
If you're searching for the best periodontal team in the area, look no further than our team. You will respect our knowledge, experience, and welcoming demeanor. We can assist you in maintaining healthy gums and avoiding gum disease.
Dr. Duffy and the Peninsula Family Dental team are your local, dedicated experts – we do all we can to help make your visit pleasant and your care comfortable and successful. Additionally, if you don't have dental insurance, we have several convenient and affordable options, including our in-house Dental Membership Plan option for periodontal care in Gig Harbor. Fill out our Request an Appointment form or call us at 253-525-5186 today!