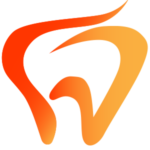 Mouthguards in Gig Harbor, WA
Protect Your Teeth with a Mouthguard—for Sports or Nighttime Use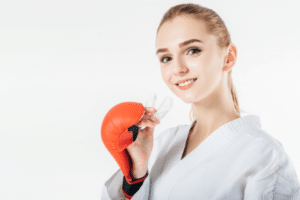 Mouthguards are designed to protect your teeth and gums from injury occurring during sports or sleep. Peninsula Family Dentistry offers custom-made guards specific to sports and nighttime use. Most mouthguards in Gig Harbor are generally worn only on the upper teeth. As odd as it sounds, both sports and night grinding can put you or your child at high risk for cracked or broken teeth and other issues.
Sports guards for safety
Statistics show your chances of having an injury affecting your face, mouth or teeth is one in 10 per sports season1. Adults and children who play contact sports such as basketball, football, soccer, boxing, and hockey; or enjoy activities like mountain biking or skateboarding, should wear a sports guard. Without proper protection, a fall on a bike, a hockey stick, or other sports-related impact to the mouth can quickly become a dental emergency.  We also recommend a sports guard for anyone who wears braces to protect their cheeks, tongue, and lips during sports. A post-braces sports guard will continue to help protect that beautiful new smile!
Ask us about sports mouthguards in your team colors—and they will be perfectly molded to fit your mouth and give you that great "game face."
Night guards for prevention and relief
If you have temporal mandibular joint (TMJ) disorder or you clench and/or grind your teeth (bruxism) during sleep, a night guard will reduce your risk of tooth damage and help your mouth feel better and more relaxed.  Your dental night guard also called a splint or occlusal appliance, will help keep your mouth in the correct position while you sleep, protecting your teeth from excessive wear and training overworked muscles to learn a new neutral position.
Ordering your night or sports guard
Depending upon team requirements or the severity of your nighttime needs, Dr. Duffy usually recommends custom, professionally fit mouthguards in Gig Harbor.  They are more comfortable, fit better, protect your teeth, and reduce painful symptoms. 
Although you will wear your guard only on your upper teeth, we will make an impression on your upper and lower teeth to ensure excellent balance and fit.  A custom-made mouthguard may cost more than a mass-made product, but when you consider the cost of restorative care from not wearing a guard, or from wearing one that does not stay in place, it is far worth it. Custom-made night guards can often be billed to insurance.
Mouthguards can also be purchased in retail outlets and Dr. Duffy is happy to recommend this for some individuals. We look forward to helping you get the ideal mouthguard for your needs.  For more information or to schedule an appointment for a mouthguard in Gig Harbor, click here or call us at 253-525-5186 for more information. 
1  source: Delta Dental®