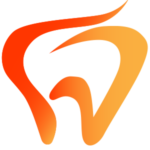 From COVID and seasonal influenza to tummy bugs and sore throats, we do what it takes to help you and your family stay safe and healthy.
What you can do now:
If you have been exposed to or have a contagious illness just prior to or on the day of your dental appointment, please call us to cancel and/or discuss your concerns. We will make every effort to get you back on our schedule quickly or make special arrangements if you are having an emergency. You can be assured we take every precaution to keep you and every other patient healthy while in our office.
To cancel and reschedule, please call us as soon as possible at (253) 525-5186 or use our webchat. If closed, please leave us a message on either.
What we do:
At Peninsula Family Dentistry, we take our patient safety, sanitization and employee safety concerns very seriously. By following the latest in sanitization and health precautions, we are doing what we can to keep each of us safe and healthy. These precautions have been employed by us from the moment we opened our doors.
According to decades-established universal precautions, we treat every procedure as having the potential to release infectious bacteria or viruses. We place your health, our health, and the reasonable and effective containment of pathogen-containing* substances at the forefront of every procedure, while still treating you as a real person.
On the flip side, when our staff is not feeling well, they stay home. Following is a list of our sanitization and safety practices used to help you and your loved ones stay healthy at Peninsula Family Dentistry.
Our procedural staff members wear surgical-grade masks, single-use gloves, eye protection, and fluid-repellent clinical gowns during procedures. Our gowns are processed by a local healthcare garment service. A combination of hand washing and hand sanitizing is appropriate according to WISHA/DQAC** standards.
Our waiting room is set up for social distancing. Hand sanitizer is available to all patients, and when indicated by state or federal health care guidelines, masks are appreciated. Hard surfaces will be sanitized, and sensitive surfaces (i.e., fabric) will be cleaned with soap and water.
All treatment rooms, equipment, tools, and supplies are disinfected or sterilized at a minimum, according to WISHA/DQAC standards and manufacturer recommendations.
After every patient, the following occurs:
Front desk staff use sanitizer between patients and when materials such as insurance or payment cards are touched.
Any used single-use supplies are disposed of.
Reusable supplies and instruments are scrubbed and run through an ultrasonic bath which chemically and mechanically removes solid contaminants before being wrapped in special paper, date stamped, and steamed. (We no longer use cold sterilization systems for reusable items.)
All consultation and treatment room

surfaces are disinfected with hospital-grade hydrogen peroxide products, even our waterproof computer mice and keyboards.
Sensitive surfaces in our treatment rooms (upholstery) are cleaned with soap and water.
Our operatory water supply for oral rinses, cleanings, and our tools' cooling spray is kept in self-contained, treated containers. This water does not run directly from city water lines.
* A pathogen is a bacterium, virus, or other microorganism that can cause disease.
** Washington Industrial Safety and Health Act, Dental Quality Assurance Commission.