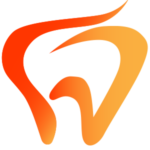 No Dental Insurance? We have a Solution!
If you don't have dental insurance, take advantage of Peninsula Family Dentistry's exclusive Dental Membership Plan. Affordably pay each month—or pay for a year upfront—and get your 12th month free!
If you are used to paying cash, your second hygiene appointment is worth the savings alone! This plan is not an insurance policy, and there are no deductibles or pre-approvals—it is simply a more affordable way to help you get the dental care your family deserves.
Each member receives up to two hygiene appointments in each 12-month period. If you have gum disease (also called periodontal disease), you will have one or two more appointments each year.
Your payments include your teeth cleanings, digital X-rays, thorough oral exams, oral cancer screenings, as well as an annual fluoride treatment. You also receive a 20% discount on restorative services like fillings or crowns. Plus, we cover one emergency exam with an x-ray for every member per year.
Why do we offer a Membership Plan?
Dr. Duffy is passionate about the importance of good dental hygiene and its impact on your overall health. People who receive regular dental care appreciate the benefit of problems being discovered earlier or avoided entirely —making it easier to enjoy a more beautiful, healthy smile!
Read below to learn more about our Adult, Child, and Periodontal/Gum Disease plans, family discounts, and more. For questions or to enroll, please call us at (253) 525-5186 or talk to us at your next appointment.
Periodontal (Gum Disease) Maintenance Plan
Save MORE with Family Discounts! Save 5% off with 3 family members, 10% off with 4 or more family members.
Ready to enroll? Call us at (253) 525-5186 or click here.
Please note: this is not a dental insurance policy and there are no deductibles or pre-approvals—it is simply a membership plan that will help you get the care your family deserves. Our Dental Membership Plan is an in-house plan provided exclusively and administered by Peninsula Family Dentistry. The Plan and any discounts included do not cover procedures performed outside of our practice.
Dental Codes: D1110, D1120, D0150, D0120, D0272, D0274, D0330, D0140, D0220, D1208, D4910