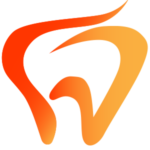 Implant-Supported Dentures in Gig Harbor, WA
Are you embarrassed due to missing or badly damaged teeth? Perhaps you can no longer enjoy your favorite foods or are afraid to smile at others due to embarrassment! If this is the case, you might be interested in implant-supported dentures. This revolutionary dental treatment can change your life and benefit not only your dental health and confidence–but your overall health as well! 
Implant-supported dentures are a very effective, more natural feeling, and often a more stable alternative to partial or full-mouth dentures. Depending upon your age, lifestyle, and other factors, you can achieve stunning, stable results with implant-supported dentures while vastly improving your dental health. 
Dr. Thomas Duffy, known for his precise and gentle care, works tirelessly to ensure you receive the personalized attention and care you deserve. Throughout your process, Dr. Duffy works very closely with a trusted, local oral surgeon for the surgical portion of the implant process. They are both happy to answer your questions, and you will have several appointments with each of them along the way. The first step is to Schedule a Consultation with Dr. Duffy so he can assess your situation, answer your questions, and tell you more about your options.* 
What Are Implant-Supported or Implant-Assisted Dentures?
Implant-supported dentures are a type of dental prosthetic or "appliance" that can significantly improve your oral and overall health. Unlike traditional dentures that rest on your gums and are sometimes held in place with the help of a dental adhesive, implant-supported dentures, made from either a high-grade medical acrylic or extra durable zirconia, are attached to biocompatible titanium implants that have been surgically placed into the jawbone. Once the implant is fully healed within the bone, the implant offers a secure attachment for the denture and provides far greater stability than without. Additionally, your implant-supported dentures will help to preserve your jawbone, restore the facial structure, and prevent bone loss that can occur with traditional dentures.
Depending upon your needs, these dentures will feature either a "snap-on" implant-assisted (still resting on the gums for partial support) or a "fixed-hybrid" entirely implant-supported style. While you can remove snap-on dentures from your implants for maintenance, only Dr. Duffy or another dentist can remove the fixed hybrids. If you are dealing with missing or damaged teeth and are seeking a long-term solution, implant-supported dentures may be an excellent option for you.
Improved Chewing and Speaking Ability
Losing your teeth can mean losing your ability to chew your food fully–and sometimes your body loses its ability to absorb enough nutrients, as well. Additionally, the structural challenges of missing teeth may also affect your speech or even the shape of your face. With implant-supported dentures, you can improve your chewing and speaking ability as the dentures are securely attached to your jawbone via connecting abutments on the top of your implants, giving you the functionality of natural teeth. The "fixed-hybrid" style especially can be made nearly as slim as natural teeth, making them feel and function the best out of any of the denture styles. Your implant-supported dentures allow you to eat your favorite foods–like apples or steak– without worrying about easily dislodging your dentures. And, of course, you will regain your beautiful smile!
Greater Comfort and Stability
You will love the freedom that implant-supported dentures provide! They offer greater comfort and stability as the titanium implants will keep them from slipping. They are customized to restore the shape and size of your mouth to provide maximum comfort and a healthy structure.
Increased Durability
Implant-supported dentures are more durable than traditional dentures, and both the denture (teeth half) and the implants in your jaw will be made of high-quality, long-lasting materials. Furthermore, since the "fixed-hybrid" style is entirely supported by the implants and can be milled from zirconia just like our crowns, even greater durability, aesthetics, and reduced amount of material are now possible.  While more conventional dentures may require replacement every five to ten years, implant-supported dentures can last a lifetime depending upon proper tooth and gum care, what your age is, when you place them, and the unexpected, such as damage from an injury or fall. Note: With very rare exceptions, only the dentures should ever need repair or replacement. With good health and habits, once the jawbone is grown around your implants, they are usually yours forever! Learn more about dental implants.
Improved Oral Health
One of the significant advantages of implant-supported dentures is that they will help improve your oral health, which can also benefit your overall health. Because implant-supported dentures have a sturdy foundation, you will not have most (if not any) of the issues you suffered from in the past. As with his conventional denture patients, Dr. Duffy will thoroughly review the proper care of your beautiful new teeth and gums and be available for your questions when they arise.
Boosted Confidence and Self-Esteem
Living with missing teeth can cause significant embarrassment and hesitation in social situations. Implant-supported dentures can help boost your confidence and self-esteem. You'll feel more comfortable eating, speaking, laughing, and smiling around others without worrying about your dentures. Explore our other implant options!
Implant-Supported Dentures in Gig Harbor, WA
Implant-supported dentures are an excellent option for individuals who want a permanent dental solution. They provide greater comfort, improved oral health, durability, appearance, and self-confidence than traditional dentures or removable bridges. If you're missing one or more teeth–or want all new teeth– and are looking for a much more permanent change, contact us today. 
Dr. Duffy and our team can help you determine if implant-supported dentures are the right choice for you. We proudly serve the Gig Harbor, Washington community at Peninsula Family Dentistry and are located just off Hwy. 16 at the Olympic Drive exit. Many patients come from Port Orchard, South Kitsap, the Key Peninsula, and beyond to experience our team's quality service and care. 
Whether you're seeking routine cleanings, cosmetic services, or emergency dental care in Gig Harbor, Washington, our team is committed to providing exceptional treatment in a warm and welcoming environment. From the moment you walk in the door, you'll feel at ease knowing that you're in the capable hands of our experienced dentists and staff. And if you don't have dental insurance, you will want to ask about our Dental Membership Plan!
So if you're looking for high-quality dental care that goes above and beyond, you'll find it right here at Peninsula Family Dentistry. Don't let missing teeth affect your quality of life, act now, and improve your oral health!
Schedule your consultation using our Request an Appointment form or call us at (253) 525-5186 today.*
*If you choose Peninsula Family Dentistry for your implants, Dr. Duffy will credit back your initial consultation fee for you and subtract it from your invoice total. The offer does not include X-ray or imaging costs.