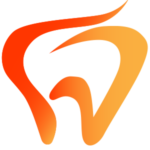 Patient Forms
We invite you to fill out your three New Patient forms online in advance and, if necessary, the Records Release form (to authorize your former dental office to release your records to Peninsula Family Dentistry). Some patients prefer to fill their forms out in person. If this is your preference, please arrive at our office 15 minutes prior to your appointment time.
New Patient forms include New Patient, Health History, and HIPAA (Health Insurance Portability and Accountability Act) forms.
Note: If Dr. Duffy needs to see your previous dental records or X-rays prior to the date of your upcoming appointment, if possible, please submit this form 10 days prior to your appointment so we can obtain your records.
New Patient Forms
Cancellation Policy:
We appreciate it when our patients honor their appointment times, yet emergencies can arise that keep you from making your appointment. We request that, whenever possible, you provide 24-hour advance notice by calling 253.525.5186 so we can help you get rescheduled.
Should you happen to miss or be late for your appointment without 24-hour advance notice, we may request you make a $64 down payment to reserve future appointments. We have reserved your appointment time in order to give you enough time for our best quality work, as well as respect the schedules of other patients.