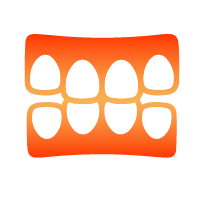 Dentures in Gig Harbor, WA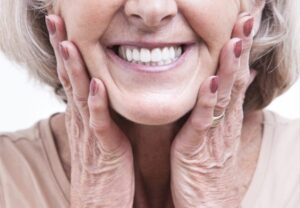 Unlike most other forms of restorative dental care, dentures are a removable appliance that once in place, will replace all or some of your missing teeth, assist with eating, speaking and restoring your smile. People lose teeth for a variety of reasons ranging from decay, trauma, genetics or disease. This loss can be devastating, yet dentures can make a significant difference in your quality of life and your self esteem.
Dr. Duffy has significant experience in helping each patient receive a proper fit and choose the right type of denture for their mouth, lifestyle, and budget in Gig Harbor, WA. Additionally, Dr. Duffy will help you undergo the transition of living with your existing teeth and gums to eating, talking and adjusting to your new teeth. He will be happy to work with you and help you make decisions that will best meet your unique needs. We can't wait to see your new smile!
Types of dentures
We will help you determine which is best for you:
Immediate dentures: this style of complete denture allows you to keep your front teeth for smiling and eating while the dentures are being made. The denture is placed the same day the final front teeth are removed. Due to natural changes during the healing process, these dentures often need to be adjusted and re-fit during the first year
Partial dentures: an efficient way of replacing multiple teeth at once, using remaining healthy teeth as supports
Implant-supported dentures (overdenture): this denture is snapped down over several dental implants to improve comfort, support, and stability. Though the process takes more time, it can tremendously improve the usability of lower complete dentures, upper complete dentures for people with a strong gag reflex, or advanced dry mouth
Once your dentures have been fitted and you are wearing them, it is important that you care for your mouth, tongue and gums, in addition to cleaning your dentures so that you are maximizing your oral health.
If you are in need of dentures in Gig Harbor, WA, call our office today!