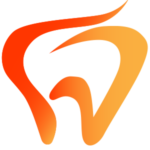 Teeth Whitening in Gig Harbor, WA
Considering tooth whitening in Gig Harbor? How to have beautiful teeth for life—free!
Tooth whitening, sometimes called bleaching, is one of the most sought-after dental procedures. In fact, more than 45 million Americans whiten their teeth From a dental perspective, results do vary. However, teeth whitening is for most an affordable way to quickly have a dazzling white smile. Read on so you can take advantage of Dr. Duffy's 
free whitening for life
 offer ad at the bottom of this page!
So, what's the process?
At
 Peninsula Family Dentistry
, Dr. Duffy will provide you with custom dental trays for at-home whitening. Dental trays are conveniently worn at home for up to an hour a day for several weeks with touch-ups throughout the year. A small amount of peroxide-based whitening product is placed into comfortable, custom-fitted dental trays that can be worn for up to one hour.
Applying the whiteners daily or every other day for two to four weeks typically gives most people results they are quite happy with.
 Your teeth may need to be touched up every few months to once a year depending on how often your teeth are exposed to common staining agents such as black tea, coffee, or red wine. How much lighter teeth may get and how long they stay that way varies because this is all dependent on how yours are built, how much and what kind of stain they are exposed to, as well as how concentrated the whitener is. Warning: some people have even 'bleached' their teeth so much they look grey because the darkness inside their mouths shows through!
What if my teeth are yellow?
It should be noted that some yellowing of teeth occurs because the inner dentin in your tooth is showing through the protective enamel shell more than before. This can be from age, abrasive over-brushing, or acid erosion. While dentin itself will lighten with peroxide-based whitening agents to a degree, it may never look as white as healthy, well-built enamel.
What if my teeth are dark?
Tooth darkening from stains is caused by a variety of reasons ranging from tooth nerve death, certain antibiotics, or excessive fluoride consumption early in life. These stains must be covered with veneers or crowns, or bleached internally along with a root canal. Fortunately, the most common stains are superficial, collecting on or close to the surface of the tooth. These stains are readily oxidized by hydrogen peroxide, increasing the perceived lightness and light transmission of the tooth structure, providing that white look that many desire.
How to get your teeth whitened with us—free!
Right now, we are offering our 
new patients free teeth whitening for life
after they have had their first hygiene appointment and exam (paid) at
our office
. Once you're set-up, we will give you additional whitening gel at your subsequent cleanings and "care" appointments. Talk to us to learn more. Before long, you will be flashing your beautiful new smile.
Schedule an appointment today for teeth whitening in Gig Harbor, WA!