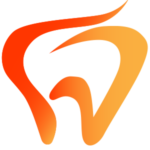 If you suffer from "dental anxiety," you are not alone. Many people experience anxiety just thinking about going to the dentist. But Dr. Duffy and our Peninsula Family Dentistry team will make every effort to help you stay calm and comfortable during your exam or procedure. We do not want the fear of pain or a prior bad experience at another dentist to keep you from getting the care you need. That's one reason we offer sedation dentistry at our Gig Harbor dental office.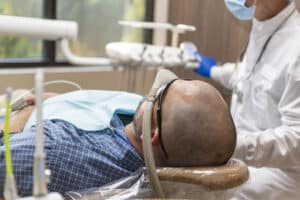 Gig Harbor Sedation Dentistry
We offer two sedation options available to help you feel more comfortable during your dental appointment:
Oral conscious sedation – oral conscious sedation or moderate sedation is administered by pill one hour before your appointment. We ask that you have someone drive you to and from your appointment if you are using oral sedation.
Nitrous Oxide: Nitrous oxide, also known as "laughing gas," is a safe, effective sedative agent mixed with oxygen and breathed through the nose before and throughout your treatment. It helps you feel relaxed and pain-free but will not cause you to sleep. It is easily adjustable and dissipates in minutes at the end of your appointment.
Who Can Benefit From Sedation Dentistry?
From routine cleanings to more involved treatments like tooth extractions, we use sedation dentistry during various dental procedures. It may be helpful for those who have sensitive teeth, severe tooth decay, severe infection, broken or missing teeth, full mouth reconstruction, or the need for tooth extractions.
How Might Sedation Dentistry Affect Me?
In addition to the expected sense of total relaxation from nitrous oxide, some patients also experience mild dizziness. The name comes from the fact that you might even giggle a little. You will be able to respond to Dr. Duffy, your hygienist or dental assistant, but you might not remember much of the appointment afterward.
Some Tips for Dealing With Dental Anxiety
Sedation dentistry is just one of the methods of helping you stay relaxed and comfortable during your dental procedure. Dr. Duffy and our team will do everything we can to help you feel as comfortable as possible from your very first phone call. When possible, it is often preferable to try these methods first.
Begin by telling us about your concerns or past experiences—what has helped and what has not. Often learning about and talking through what we will do during your appointment to help you feel comfortable is enough to calm your fears.
Bring your electronic device to listen to music, or ask us for noise-canceling headphones. When you can focus on something other than the dental procedure, it sometimes helps.
Remember that we want you to stay pain-free and will check in on you frequently to see how you're doing.
Learn more about Managing dental anxiety.
Is Sedation Dentistry Safe for Me?
Sedation dentistry is safe, and medical sedation has been used for more than 100 years. And as our patients, your safety is our top priority. Before issuing any form of sedation or other medication to you (or anyone you are responsible for), we will ask you questions about current prescriptions and supplements and any medication allergies or reactions to sedatives or pain relievers.
Sedation dentistry adds an additional safety layer to your dental treatment. We monitor you even more closely while you are sedated, keeping track of your heart rate and blood pressure to ensure they remain at a healthy level. We will check in with you often about how you are feeling and if you have any concerns.
A Relaxing Sedation Dental Experience in Gig Harbor, WA
Our patients who utilize our sedation options generally report that they are amazed at how comfortable they stayed throughout their procedure–even to the point of enjoying their experience. With the help of sedation dentistry, you may unwind and obtain the necessary care without fear.
Don't let dental anxiety get in the way of getting the dental care that you need! Sedation dentistry is just one of the ways we will ensure your comfort, effective treatment, and satisfaction. At Peninsula Family Dentistry, we are here to help make your dental health as pleasant as possible.
To make an appointment, call us at (253) 525-5186 today or use our Request an Appointment form.
Click here to learn more about the Benefits of Sedation Dentistry on our blog.