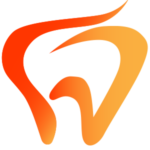 Why Dr. Duffy?

Thomas Duffy, DDS, is known for his precise work—including his restorative work with implant-supported porcelain crowns and dentures. He is also known for his attention to detail, truly listening to his patients, and providing thorough explanations, and gentle care. Whether you need one or two implants or a full arch, you want them to look, feel, and function like healthy, natural teeth. Choosing Dr. Duffy means that your crowns whether affixed to an implant or a natural tooth will give you an excellent look and functional match to your remaining natural teeth. If you are new to Peninsula Family Dentistry, meet Dr. Duffy here.
What Are Dental Implants?

Dental implants are manufactured posts acting as artificial "roots" for your new teeth which are installed into the jawbone. Usually made from biocompatible titanium, the jawbone grows around and into the titanium to provide a solid anchor for your new tooth or teeth. When ready, your permanent crown(s) or denture(s) are attached to a special screw called an "abutment" in the top of the post to create a healthy gum shape.
What is the dental implant process?

The dental implant process consists of three parts

Step one: we will evaluate the quality and health of the bone in which the implant is to be placed using a 3D scan of your jaw. We want to ensure your jaw is healthy and strong enough to successfully support your new implant(s).
Step two: the oral surgeon will surgically place the actual "implant" (usually biocompatible titanium screws) into the jawbone. Each implant acts as a replacement root for your new teeth. Depending upon your needs, you will have one or several implants placed into your jaw. Surgical healing from this portion of the process takes approximately four to six months because your bone needs to grow around the screw and heal enough to hold the implant in place. Remember, everyone is different in how long it takes to sufficiently heal.

 

 While you are waiting for full healing, you will wear attractive dentures or perhaps even your permanent crowns depending upon your needs. We generally ask our patients to eat a soft diet, avoiding hard or crunchy foods, during this phase to protect their jaw as it heals.

Step three: in this "restoration" stage, we develop your new crowns or bridge-supported crowns which will be permanently attached to your implants. For some, this means we will place the adaptation of your new or existing denture to your implants. An "abutment" is placed at the top of each implant screw. The abutments will shape the gums for better health and appearance, and hold the crowns, bridges, or dentures in place. So, each "dental implant" is itself also has three parts: implant, abutment, and restoration.
How long does the implant process take from start to finish?

From consultation to final appointment, most implants will take between six to 12 months to complete. Each person's jawbone quality and quantity,  treatment plan, and oral and overall health needs can impact your full treatment time. Now, some patients can wear their final implants and crowns beginning on the day their titanium screws are implanted. Patients are encouraged to eat a soft diet, and avoiding hard, crunchy foods, for up to 12 months to create optimum healing allowing the implants to fuse into the jawbone.
How will dental implants affect my life?

For many, dental implants are a game changer! People say that broken, decayed, discolored or missing teeth and the willingness to smile, negatively affect their mental health and confidence. They love being able to smile again! And having your teeth restored can make eating more pleasurable, easier, and more nutritious.

If you will be replacing teeth that show in your smile, please know we will not send you home from surgery without teeth in your mouth! Your smile will be enhanced from the moment you leave our office following surgery.
Do you offer "one-day implants"?

Regardless of what various providers call their dental implants, this process involves at least four to six months just for healing, simply because of the bone and titanium implant interaction. Some patients are able to get their new "permanent teeth" as early as the day of their implant surgery. However, because patients are unique, dental professionals usually offer several options based on a person's jawbone health, the number of implants they need, dietary restrictions, and more. For those aesthetic cases involving teeth that show in your smile, please know we will not send you home from surgery without teeth in your mouth! Your smile will be enhanced from the moment you leave our office following surgery.
How long do dental implants last?

Your implants are designed to last a lifetime. While you will never get a cavity in them, they are as sensitive to gum health as natural teeth. It is essential that you maintain good oral routines (brushing, flossing, and/or using a Waterpik®) and attend your regular dental appointments in order to care not only for your implants but any remaining natural teeth that you have. 
Is it painful to have dental implants fitted?

Like many dental procedures, dental implant procedures are usually performed under local anesthetic—and our goal is to help you stay relaxed, comfortable and pain free throughout your appointments. In addition to local anesthetics, we offer conscious oral sedation or nitrous oxide as requested. Following your procedure, you may feel some pain or discomfort in your mouth and jaw. We can usually help you manage this with over-the-counter painkillers. We also provide dietary guidelines for you for throughout your healing process.
Can dental implants replace dentures?

The short answer is "yes," and dental implants can be a more comfortable, long-lasting option for dentures. Additionally, some people choose to have implant-supported dentures which can be a more cost-effective alternative to implant-supported porcelain crowns. Dr. Duffy will be happy to discuss which options are available to you at your consultation.
Am I too young for dental implants?

Dental implants are not recommended for those under age 18, or anyone who has not finished growing. Because implants are fused into the jawbone, if you have your implant before you are fully grown, you may end up with gaps between your teeth if your jaw grows much more. We have other solutions such as temporary flippers (partial dentures) until you have finished growing. 
Does insurance cover dental implants?

Currently, dental insurance does not cover implants, although some plans are beginning to cover them. Your dental imaging fees are often covered by dental insurance. Dental savings plans and payment programs can provide helpful financial support. Dr. Duffy and our team can talk with you about choices that could work well for you.
I have dental implants but damaged several of my crowns. What can I do?

Depending upon the damage, or other wear and tear on your crowns,  they can be repaired or replaced. Dr. Duffy is a highly skilled restorative dentist and is known for his precision and attention to detail. Whether it is a repair or a new crown (or denture), you can trust Dr. Duffy to do an excellent job.
Schedule your consultation with Dr. Duffy
Call us to schedule your consultation at (253) 525-5186 or fill out the convenient appointment request form here.
*If you choose Peninsula Family Dentistry for your implants, Dr. Duffy will credit back your initial consultation fee for you and subtract it from your invoice total. The offer does not include X-ray or imaging costs.
Schedule using our request form or call us at (253) 525-5186 today.