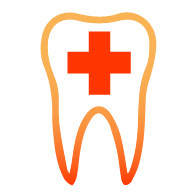 Dental Emergencies in Gig Harbor, WA
Dental emergencies occur in unlikely places and at unlikely times—and most would agree they are never convenient.  We want to make sure you receive the emergency dental care you need in Gig Harbor when you need it. When you have an emergency, we want to see you as quickly as we can get you into our office—so please call us at 253.525.5186 (or webchat with us) immediately.  
When to call 9-1-1
If you feel you have a life-threatening emergency, including but not limited to difficulty breathing, excessive bleeding, difficulty swallowing, or swelling into the neck, please call 911 or visit your nearest hospital emergency department.
What is a dental emergency?
Dental emergencies in Gig Harbor involve one or more of the following:
Infection
Injury
Cracked, knocked out or broken teeth
Missing or broken dental work such as bridges, crowns, fillings or implants
This can result in bleeding, swelling, pain or even the inability to speak clearly or eat. 
What can you do to be more comfortable before your appointment?
Feeling miserable is usually part of any emergency and a dental emergency is no different. Here are some tips you can follow until you get to our office:
For pain and/or swelling, take over-the-counter pain relievers/and or anti-inflammatories according to package directions unless you have a medical reason not to take them or if Dr. Duffy has instructed you to do otherwise. Cold compresses are also helpful to reduce swelling and discomfort
For knocked-out teeth, keep the site moist and reposition tooth into the socket if able. If not, place the tooth between your gums, or in a glass of milk to keep moist 
For cracked teeth, rinse your mouth with warm water
How to avoid a dental emergency
Use good dental hygiene at home (brushing and flossing) and have regular dental check-ups 
Wear a mouthguard during sports or recreational activities
Avoid chewing ice cubes, nutshells and popcorn kernels and hard candies
Use scissors, pliers, and other tools to cut or pull things, not your teeth
Follow dietary instructions carefully, such as to avoid sticky foods (caramels, gummy bears) or "follow a soft food diet" during treatment, etc.
When to call us at 253.525.5186
If your dental emergency in Gig Harbor is not life-threatening, call our office line so we can assess your situation and quickly find a solution for you. Our goal is to get you in to have your problem addressed the same day, if needed. If we are away from the office, leave a detailed voicemail and someone from our office will call you back shortly. In the event Dr. Duffy is out of town or unable to care for you, we have several other doctors we have a close working relationship with who are happy to take care of you during your dental emergency in Gig Harbor.