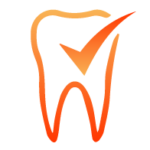 Restorative Dental Care in Gig Harbor
Precision Restorative Dental Care Keeps Your Mouth Functioning at Its Best
Restorative dental care in Gig Harbor returns your teeth to how they were intended to be. This usually includes fillings, crowns, bridges, or dental implants, and sometimes tooth extractions, root canals, or dentures. Our goal, through precise restorative care, is to safely repair and/or rebuild your teeth and structure within your mouth where parts or all of the teeth have been lost to the disease process or trauma. We always do this with an eye toward esthetics, combining cosmetic care with restorative care to give you both healthy teeth and a beautiful smile.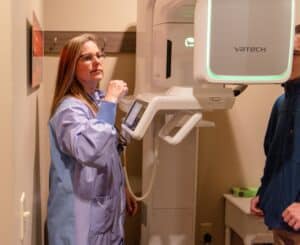 Advanced Dental Imaging—CBCT
Dr. Duffy uses the most advanced "green" 3-D technology to provide detailed information about his patient's tooth and jawbone health and structure, nerves, and soft tissues in seconds. Dental cone beam tomography (dental CBCT) is also used to obtain the precise measurements required in planning for dental implants, root canals, and certain dentures. Additionally, our unit takes superior-quality panoramic X-ray images which capture more detail than two-dimensional X-rays.
Dr. Duffy carefully selected a scanner featuring its green technology because it offers some of the fastest scan times using less radiation without sacrificing image quality. Our dental CBCT scanner will take full scans for treatment planning in just 4.9 seconds and your panoramic X-rays in 7.0 seconds.
We are always happy to answer your questions about our technology or care.
We'll keep you comfortable!
It is our desire to help you stay as comfortable as possible during your appointment, regardless of whether you are having a filling, root canal, or other procedure. In addition to providing as gentle care as possible, we offer a variety of ways to reduce any discomfort and calm your fears including sedation dentistry options. During your visit, we will regularly ask how you're doing and help you stay relaxed and comfortable.
Did you know?
We never just watch a problem grow. We will talk with you about your situation and help you understand what is happening. It may mean that you treat it at home while we monitor it at regular intervals. In other circumstances, it may be better to treat it in the office earlier, while it's small. And remember, treatment doesn't always mean drilling!
If you are in need of restorative dental care in Gig Harbor, WA, call our office today to schedule an appointment.