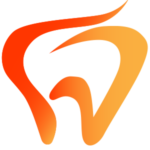 Dental Bonding in Gig Harbor, WA
Dental bonding has become an increasingly popular alternative to procedures such as veneers and crowns. Our experienced team at Peninsula Family Dentistry is happy to discuss your dental bond or other cosmetic options available at our Gig Harbor, Washington, practice–giving you the smile you desire.
Why might dental bonding be a great choice for you?
What is dental bonding?
Dental bonding is an effective way to restore chipped, broken, discolored, or crooked teeth. The procedure involves applying a tooth-colored resin to your teeth and shaping it to match the surrounding ones. The resin is then activated or 'cured' to become hardened and polished.
What is dental bonding in Gig Harbor used for? At Peninsula Family Dentistry, most of our dental work already involves bonding during restorative procedures such as filling cavities or repairing chips. Dr. Duffy's patients appreciate his artistic techniques when fixing any tooth.
Usually, when people consider dental bonding, they want something attractive to fix minor cosmetic issues on small areas of teeth which:
Have gaps between them
Are discolored
Have cavities
Are crooked, chipped, or broken
What are the advantages of dental bonding?
Time efficient—they are generally quicker and less expensive than traditional veneers and crowns
Applied in one appointment—virtually all dental bonding treatments can be completed in one visit. There are no temporaries needed or waiting for lab technicians to create fittings or crowns
Easily repaired—if the dental bonding becomes damaged or chipped, they are very easy to repair
Cost less—dental bonding costs substantially less than other restorative procedures
When should you get dental bonding?
As dental bonding is designed to correct minor cosmetic issues, it's important that you have any other issues with your teeth or gums corrected first. This will give your dental bonding the very best chance of looking their best for a long time. Moreover, each case needs to be thoughtfully considered to guard against recurring chips and repairs.
How long does dental bonding last?
There are a number of factors that will affect the lifespan of a dental bond including lifestyle (such as high stress or smoking), clenching or grinding tendencies, oral hygiene, and to which teeth the bonding is applied. In general, a well-cared-for dental bond will last around five years.
Aftercare
There is generally no need for a follow-up visit regarding your dental bonding but if you want to maintain your new smile, then you really need to keep on top of your oral hygiene routine and minimize extra force on those front teeth This includes brushing your teeth twice a day and flossing once.
Make sure that you are visiting the dentist regularly too. If you are planning on whitening your teeth, you will want to have this done before you get dental bonding as the color is matched to your existing teeth and cannot be whitened by bleaching solutions.
If you are in the Gig Harbor, Washington area and are interested in dental bonding, contact our team today for a discussion about your needs and how we can help you get your beautiful smile restored.