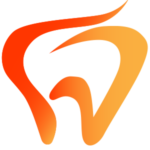 Dentist in Uptown Gig Harbor
A Family-Friendly Dentist near Uptown Gig Harbor
Every patient is unique, and so when we treat our patients, we make sure that what we're doing is for them best suits their needs and preferences. Our practice truly shines above the rest when it comes to providing customer satisfaction and a commitment to bringing your family a superior experience when it comes to helping you maintain your best oral–and your best overall health.
About Peninsula Family Dentistry
When it comes to dental care, Peninsula Family Dentistry wants to help you and your family achieve the best oral health possible, whether you're looking for outstanding dental hygiene, beautiful whitened teeth or ridding yourself of tooth pain. We have plenty of experience in dealing with all types of dental problems and make sure we offer a range of cosmetic dentistry procedures. We are passionate about the connection between good oral health and your overall health, and so it's important to look after your teeth as best as you can. 
You can trust Peninsula Family Dentistry as one of the best dentists in Uptown Gig Harbor. From babies to the elderly, you are treated individually depending on your needs including how comfortable you are when arriving for your appointment. We care for our patients like they're family, and so you can rest assured, you will be in the best hands possible. We have the latest in technology to bring everything that you might need when it comes to your oral care. We pride ourselves on building relationships with our patients whom we hope will continue to visit us for years to come.
About The Area
Known best for its Maritime history, Scandinavian influence and commercial fishing development, you'll find there's plenty to do and explore in Gig Harbor. The Uptown Gig Harbor community is a wonderful hub where our residents visit health care providers, dental professionals, delicious restaurants and retail shopping–Uptown is popular for its mix of national retailers. And with a state-of-the-art Galaxy Theatre and events held throughout the year, there's plenty to enjoy, regardless of how long your stay is in Gig Harbor. 
Greater Gig Harbor offers that community feeling that many find appealing. Whether you're looking to travel to places like Tacoma or discovering the history of the area at the Harbor History Museum, walking along the downtown waterfront and visiting our parks or sipping your favorite beverage, you can turn your dentist appointment into a day trip! 
Regardless if you're enjoying an afternoon or you're planning to stay longer, there are lots of things to do. Some of the events that are held throughout the year include the Gig Harbor Beer Festival, the Over The Narrows Annual Car show, and the annual Gig Harbor Film Festival. It's a destination that has a lot of things to do and explore, considering it has such a small community, people come from far and wide. If you want to get some fresh air, then there's the Cushman Trail that's worth doing and also plenty of local parks to take advantage of in Gig Harbor, Washington.