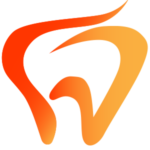 Dentist Near Downtown Gig Harbor
A Dental Practice For All The Family, Downtown Gig Harbor
If you're looking for a new dentist, we're located just up the road from Downtown Gig Harbor. With plenty of experience caring for patients of all ages from young children to the elderly, each person who steps through our doors is going to be treated with both respect and a lot of TLC. Your visits to the dentist are important for your not only for your oral health but to ensure your overall health is also maintained.
About Peninsula Family Dentistry
Peninsula Family Dentistry welcomes your whole family for excellence in oral care. We want to help each of you enjoy the confidence to proudly show off your smile.  And if you're looking to whiten your teeth, address some cosmetic issues or take care of an underlying issue, "we are on it!" With the very latest in dental technology and the expert knowledge of Dr. Duffy and his team, you can have peace of mind that you're being treated by the very best in the downtown Gig Harbor area.
As our dental practice welcomes all ages and families of all sizes, we have a real sense of community here. This is one thing that makes us appealing to those in and around the Gig Harbor area. We pride ourselves on making sure we have a great relationship with each of our patients and to make sure they always feel comfortable in our hands. We want patients who are going to be with us for a lifetime.
About the Area
Downtown Gig Harbor is a great place to wander, and whether you're here simply for a dental appointment or a day trip, there's plenty to do. Gig Harbor is a small harbor town that's a stone's throw away from Tacoma. Most of the town is made up of quiet residential neighborhoods, that's why we have such a community feel with our dental practice. The downtown area of Gig Harbor is the perfect place to visit, especially on summer days or during the holidays. There are plenty of galleries and gift shops to explore. You can take a walk along the water with your favorite coffee drink or ice cream!
The great outdoors is what Gig Harbor is all about, and so whether you're at the waterfront or one of the local parks, it's a great place to enjoy some time with the family or friend. For those who want a bit more adventure, there's kayaking and boat rentals, and for those who love the relaxed approach, there's a nearby distillery and brewery to discover. If you're in Downtown Gig Harbor, Washington, make sure you spend a good few hours checking out what our small town has available. It certainly has plenty of things to keep you occupied!