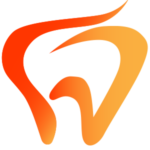 Your Local Gig Harbor Dentist
Peninsula Family Dentistry
Here at Peninsula Family Dentistry, we pride ourselves on providing dentistry that your whole family can trust. From the very first tooth onwards, we offer a wide array of treatment options for patients of all ages. As soon as you contact Dr Duffy and his team for an initial consultation or cleaning with exams and x-rays, you can begin to enjoy our vast range of treatment options, including:
Hygiene services
Children's dentistry
Restorative or cosmetic care
Sedation dentistry
Dental emergencies
The moment you contact us, we'll book you in for an initial consultation which can last up to 2 hours. During this appointment, Dr Duffy will take detailed notes of both your dental and medical histories. This level of knowledge about your needs ensures that our team can provide you with the best care plans for your needs moving forward.
Whether you're looking for an ongoing patient relationship you can trust or a dentist who can serve your whole family, we can meet those needs. Our extensive range of experience means we could stay by your side for the rest of your life. All while allowing you to bring the kids along so that dental appointments are never a chore again.
About Gig Harbor
Famed for its Maritime history and commercial fishing development, Gig Harbor WA has a lot to offer. With various sites of historical interest and easy travel to areas like Tacoma, it's easy to see the appeal of settling here. And, if you do, Peninsula Family Dentistry is there to meet your every dentistry need. 
Gig Harbor may have a small population, but residents still deserve the ease and comfort of a reliable family dentist, something we here at Peninsula Family Dentistry can guarantee. Even better, our team are mostly local to the area, putting us in the perfect position to develop resident relationships few other dentists achieve.
If you're looking for a family dentist who provides a local service to put you at ease, you need look no further than Peninsula Family Dentistry. We aim to keep Gig Harbor at the heart of everything we do to ensure that you always feel at home when you visit us. With our lifelong services, we also hope to meet the dental requirements of the upcoming local generation to keep teeth shining in Gig Harbor and beyond for years to come. If that sounds a local service you like, then remember that we're at the other end of the phone waiting to hear from you on 253.525.5186 today.