Sheri Castellanos – Dental Assistant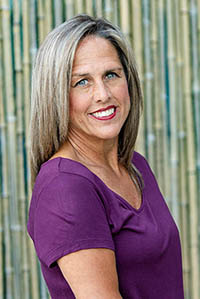 Sheri's 30 years of dental expertise will put you at ease with her welcoming smile and caring attitude. She loves developing relationships with her patients and making your dental care as comfortable as possible. She loves dentistry including the latest techniques and technologies designed to make your care even better and/or more relaxing. Sheri was born and raised in Tacoma's North End (she lived for a short time in California but missed the beautiful Pacific Northwest). She attended Wilson High School, Tacoma Community College, and began her dental career at Clover Park College. Sheri has had the privilege of  working with some of the most respected dentists in our area.
In her free time Sheri loves to spend quality time with family or entertaining friends. She loves to travel, read, go on walks, and she absolutely LOVES shopping—but her favorite past time is watching her two sons play soccer!